Universal Analytics to GA4 Training Course
Converting your skills from Google Universal to GA4
You know Universal Analytics already but need to learn Google Analytics 4 before
July 1st 2023
This Live Google Analytics 4 training course will help you to compare Universal Analytics and GA4, understand what has changed and find your way back to your reports.
Universal Analytics to GA4 training
Your Universal Analytics to GA4 Conversion Course
Join 3,000 successful other Marketing professionals !
Google Universal is being retired and will no longer collect data after July 1st, 2023.
All current users will need to make the switch. Data will not be compatible between the 2 systems, so if Year On Year and Month On Month reporting is important to your organization, then you need to switch ASAP.
It's frustrating when a core system software you probably regularly changes.
But this Universal Analytics to GA4 conversion training course will help you to quickly get up to speed in the new system, understand the benefits and you back to measuring your business.
In this course, we will introduce the new features of GA4 and where to find and create the things you are already familiar with in Google Universal Analytics.
Help you with real-world examples using GA4 to collect Conversions (which you know as Goals), navigate the Standard Reports, and start to learn the power of Explorations.
You will also learn how to set up Insights Alerts, and Looker (Data) Studio Dashboards, and Customized Reports.
This GA4 course is there to get you started quickly on Google Analytics 4 campaign tracking, conversions & reporting.
We will show you how to use GA4 reports to get to data as you do now in Google Universal Analytics, using the new "tech stack" of Google Analytics 4 and Google Data Studio

If next month you have to produce the new reports that need to be sent around, let us help to take away that stress!
Which version of Google Analytics do I have installed? - this is a really common question !
Universal Google Analytics looks like this:
Google Analytics 4 looks like this:
Learn How To Use GA4 As You Use Universal Analytics
Your friendly course instructor can help to answer these questions and more, as they guide you through a live Universal Analytics to Google Analytics 4 training course online. You can ask questions of your trainer and get further in-depth guidance on items you or your business are finding challenging to answer.
We have trained over 3,000 marketing professionals like you in a wide range of digital marketing skills, from Search Engine Optimization to Paid search, data management and Google Analytics. With over 25 years of practical experience, we challenge you to come up with a question we can't resolve !
We also offer bespoke training for departments if you want to raise the game for your entire team.
Converting from GA universal to GA4
Join 3,000 successful other Marketing professionals !
We do not sell your data to a 3rd party
Join our next Google Analytics 4 conversion training course online.
The Google Analytics 4 conversion course is very popular. We operate a wait list to match you to a suitable time and date that is convenient for you. Please send us your email and your trainer will be in touch to organize with you.
We do not sell your data to a 3rd party
Already Know Google Analytics?
Our

Universal

Analytics to

GA4

training course
is the perfect solution for you.
Our course includes real-world examples using Google Analytics 4 to:
Move from Goals to Conversions
Find your normal reports in the new standard reports
Custom reporting
Going beyond standard to Explore reports
Replace custom alerts with Insights Alerts
Google Looker Studio dashboards using our Free template.
A Live online Zoom course, with a very experienced real-life Tutor (not pre-recorded videos). You can ask all the questions you need to get your job done.
You will gain the confidence to explain what it all means to anyone who asks. See our real GA4 course Testimonials here and more Testimonials here.
With our help, you'll be able to hit the ground running with Google Analytics 4.
This course will be 6.5 hours in total. Split over 2 sessions on two different dates.
We do not sell your data to a 3rd party
Here's What You'll Get When You Sign Up To The Waitlist
Before the Course
This is Live training. We will contact you with availability for training dates.
Look out for our emails providing dates and times that work for you.
Find a date to suit you and securely book for the whole course online.
Once we have received your booking, you will receive an email with the Zoom login information for your booked date and follow-up emails to attend.
The day before your start date.
You will receive another email with a copy of the login details for the zoom classroom.
During the Course
You will meet your LIVE course tutor and the other learners, with a chance to introduce yourself in Zoom.
The LIVE tutor will take you step by step through each module of the course. You will have the opportunity to ask questions at any time of the tutor, so you can learn exactly what you need to know.
This course will be 6.5 hours in total. Split over two x 3-hour sessions on two different dates. This allows you to reflect on the training, test what you have learned and build your confidence with Google Analytics 4.
You Know Google Universal Analytics But Need To Learn GA4?
You have been using Google Universal Analytics for a while now, but the new Google Analytics 4 is coming to replace it soon and you don't want to be left behind.
Making the switch from Universal Analytics to GA4 can be daunting, especially if you're not sure what all the changes will mean for your reporting.
Our GUA to GA4 conversion course will show you everything you need to know about making the switch to GA4. We'll walk you through every step of the process so that by July 2023, you'll be fully ready and data driven.
Need to Recreate Reports from the Old Google Universal Analytics System ?
Google Analytics 4 has changed its interface and reports, making it difficult to know where to start if you're used to the old version.

If you're like most people, you don't have time to waste relearning a tool you've been using for years. You need to be able to get back up and running as quickly as possible so you can continue tracking your website's data.

Our Universal Analytics to GA4 conversion course is the answer. We'll guide you through the new interface and show you how to create the same reports in GA4 that you were used to in Universal Analytics. Plus, we'll teach you all the new features and methods, so you're fully up-to-date on GA4.
We do not sell your data to a 3rd party
Should I set up and run Universal Analytics in parallel with Google Analytics 4 before the course?
YES! Don't delay, get this done as soon as possible before the course.
However, if you aren't happy to implement the migration yourself, then the course will lead you through how to set up GA4.
Google Analytics 4 will need time to learn about your customers and their actions. There is no data link between the Universal Analytics and GA4 systems. So Google Analytics 4 will need to learn about your customers from the ground up.
Auditing the new data. Installing it today and allowing it to run in parallel means you can audit data between the 2 systems. Get to understand the differences and also check that your new installation is working as expected.
About Graham Hansell
Graham has 25 years of experience in digital marketing, originally working for one of the first web directories and then as the founder of one of the first search engine optimization companies.
Graham is experienced in planning and executing everything from short burst e-Commerce campaigns to global multilingual digital lead generation programs.
He started using Web Analytics in 1999 (yep last century!), and has been using Google Analytics in 2006. He set up his first Google Analytics 4 property in October 2020 and has been using it ever since.
He started Digital Marketing training in 2010 and has developed a style of training that is very "hands-on keyboards". This means showing you live in the tools and how to solve everyday digital business and marketing problems.
He excels in delivering his wide experience to delegates with easy-to-understand frameworks and using practical, real-world examples so people can apply what they have learned.
Google Analytics 4 course testimonials from previous attendees
Lincolnshire County Council
Thank you Graham for the Google Analytics Course, has been a good day and given me lots of ideas on how to migrate everything over to GA4 which is brilliant 🙂
Invest Northern Ireland
I really enjoyed today's course on Google Analytics 4, delivered by Graham Hansell. This was a practical course with real implementation tips for Google Analytics 4, which focused on helping improve understanding of how customers interact with business and develop deeper insights into campaign ROI.
#learningeveryday #googleanalytics4
Geological Society of London
Really insightful and enjoyable Google Analytics 4 training completed yesterday, course led by Graham Hansell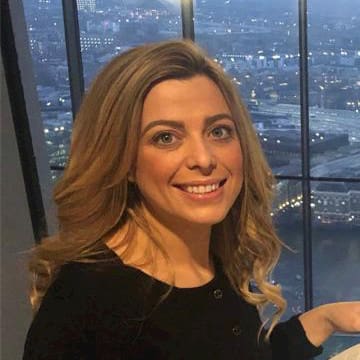 Train your entire team
And take a step up for your business
Google Analytics 4

Paid Search (PPC)

Search Engine Optimization (SEO)

Search Engine Marketing (SEM)
Module 1: Data - How web analytics works and how the data is collected
Learn firstly what this web analytics course wil and won't cover.
Get to grips with Website Data Streams, the connection between your website and Google Analytics.
Campaign UTM tagging will allow you to make more informed decisions about your digital marketing strategy. By tagging your campaigns with UTM parameters, you can track how effectively your marketing efforts drive traffic and converting.
Integrating other Data Sources like Google Ads and Google Search Console.
Understand the Dimensions and Metrics and explain what is counted and how it is counted.
At the end of this module, you will know what the numbers mean inside the reports and how they help you understand what is happening on your website and business.
Module 2: Events - the special data collected and how it's useful
Google Analytics 4 has a new data model in the form of Events, and you will learn how it works and how it feeds your data and reports.
Enhanced Events are a powerful tool in Google Analytics that can provide deeper insights into website activity. By tracking specific events, such as page views, downloads, form filled in, and video plays, you can see which areas of your site are most popular and what kind of content is driving engagement.
You will also learn about Custom Events and how to use them to improve your website reporting.
Module 3: Conversions - How to mark something as an important event if it happens
Most people think of conversions as something that happens when someone takes a desired action, such as clicking on a download button or filling out a form.

However, conversions can also be events before and after the desired action. For example, If someone signs up for your email list and then clicks on a link in one of your emails, that's a conversion. The key is to think of conversions not as isolated actions but as part of a chain of events in your customers' journey.
By tracking and measuring the events that happen along the way, you can gain valuable insights into what's working and what's not and make adjustments accordingly. As a result, you'll be able to :
Prove the value of your content
Convert more visitors into leads and sales
Module 4: Insight - How to make decisions with Google Analytics 4
Google Analytics 4 (GA4) is a powerful tool that can provide a wealth of insights into your website or app traffic. However, with so much data to sift through, it can be difficult to know where to start.
GA4 Insights can help you focus on the most important information by customizing alerts for specific events or conditions. For example, you could set up an alert for when conversion rates fall below a certain threshold or when user behavior deviates from the norm.
Learn about :
GA4 Insights
GA4 Insight Alerts
Real-time analytics
Explorations for

Acquisition - How successful are your marketing efforts?
Conversion - What does your customer journey to conversion look like?
User behavior - How do your users move through your app or site from where they first land

Daily Dashboards
Module 5: Deliver Effective reports
Learn the workflow for reporting Data > Reports > Insights > Actions

Google Analytics is a powerful tool for understanding your website traffic reports that provide insights into your website users and their behavior.
We will look at the standard reports in Google Universal Analytics and show you where to find them in Google Analytics 4.
This will help you understand the Universal Analytics reports in GA4:
Audience

Overview
Demographics and interests
Geo - Language and Location
New vs. Returning
Technology - Browser & OS
Mobile - Overview & Devices

Acquisition

All Traffic Channels
Source/Medium
Referrals
Campaign

Behavior

Site Content - All Pages
Landing Pages

Conversions

Goals
Multi-Channel Funnels
Next, we will look at Report Customizations to allow for more flexibility in your reporting.
Finally, you will learn how to use the new Data Analysis tool called Explore to build free-form Explorations to get more answers when needed.
Module 6: Summary of how to DECIDE with GA4
The course structured around the tried and tested DECIDE learning framework. Which has proven success in increasing sales in all types of industry verticals. You will leave the course with an organized workflow, be able to prioritize important tasks, urgent jobs and develop a customer journey measurement based on real web data sources.
We will give you the data tools to convince others to make customer driven changes.
The DECIDE course framework covers:
Data
Events
Conversions
Insights
Delivering Effective reporting
By the completion of the course, you will be confident in using Google Analytics 4 to make data-driven decisions about your website.
We do not sell your data to a 3rd party
Course Bonuses
This Tutor-led Google Analytics 4 conversion training course greatly supports your learning.
Free Post Course Support via a students-only online Group
FREE Workbook
Free Google Analytics 4 for convertors Workbook with all the slides from the Google Analytics course so you can take notes.
FREE Watch again
Lifetime Access to a free online "watch again" course. This contains the videos and slides for the whole course online whenever needed.
FREE Dashboard
A Free Dashboard providing a daily overview of how your website is performing. Created using Google Analytics 4 and Google Data Studio.
FREE Course Certificate
This is a Google Analytics certification course with a Free Certificate of attendance once you have completed the Live Tutor Course quiz.
Why Learn With Sitelynx?
A small group of delegates led by a LIVE highly experienced digital marketing professional
Whatever level of experience you have. Our highly experienced course trainers operate a "leave no person behind" policy.
Following best practice for virtual training the training course is broken into 45 mins chapters with breaks in between to allow you time to get your energy back.
Your course director is live in the zoom session with you and will lead you through the course taking questions and resolving the challenges you maybe facing with your Google Analytics 4.
We recommend you to treat this as "offsite training". There will be a lot of information exchanged and this will be difficult to absorb if you are also trying to do your day job in parallel.
This is a live interactive online course, involving discussion and growth.
100% Satisfaction-Guarantee.
If, for any reason, you don't like this training course, you can get a full refund anytime within 30 days after your purchase. If you have any issues, just get in touch with our friendly support team and they'll either help you out until you get the results you need or give you a swift refund.
More Testimonials From GA4 Course Attendees
Rochester Electronics
With the end of Universal Analytics on the horizon, it's time to get up close and familiar with Google Analytics 4.

Thanks Graham Hansell for great "insights" on the new analytics platform!
Vero Screening
After next July, Google Analytics will never be the same again ?
Thanks, Vero Screening for supporting my skills building on how to work with and utilize new GA4 properties with Graham Hansell
CIL Management Consultants
Thank you to Graham Hansell for running this insightful Google Analytics course.

I will use the lessons learned to evaluate and measure how marketing and content are performing, to enhance our digital offering. I also look forward to investigating Google's new analytics platform, GA4, further.

#googleanalytics #googleanalytics4
Universal Analytics to GA4 Training Course
Converting from Google Universal Analytics (GUA) to GA4
Join 3,000 successful other Marketing professionals !
We do not sell your data to a 3rd party